Insuritas is Proud to be a NAFCU Service 2018 Innovation Award Finalist
Matt Chesky, Chief Operating Officer of Insuritas, is proud to announce that Insuritas has been chosen as a 2018 Innovation Award Finalist by NAFCU Services for our LIVEINSURE API.
Matt Chesky, COO, noted: "LiveINSURE enables our credit union clients to take insurance sales to the next level. By enabling members' real-time access to multiple, competitive quotes on auto or home insurance directly through the digital banking channels they are increasingly adopting and utilizing, LiveINSURE will ensure that Insuritas' credit union clients continue to drive industry-best penetration rates and non-interest income from insurance sales."
The awards honor the extraordinary creativity and ingenuity of industry partner companies.  The 2018 winners will be announced at the NAFU Annual Conference and Solutions Expo this June in Seattle, Washington. "These partners keep bringing more incredible ideas and solutions to the credit union industry year after year, "said NAFCU Services' President Randy Salser. Our panel of industry judges now has an enormous task to choose from all these powerful new ideas."
Please be sure to visit the Insuritas Booth #737 at the upcoming NAFCU's 51st Annual Conference & Solutions Expo at the Washington State Convention Center, Seattle, Washington – June 19 – 22, 2018.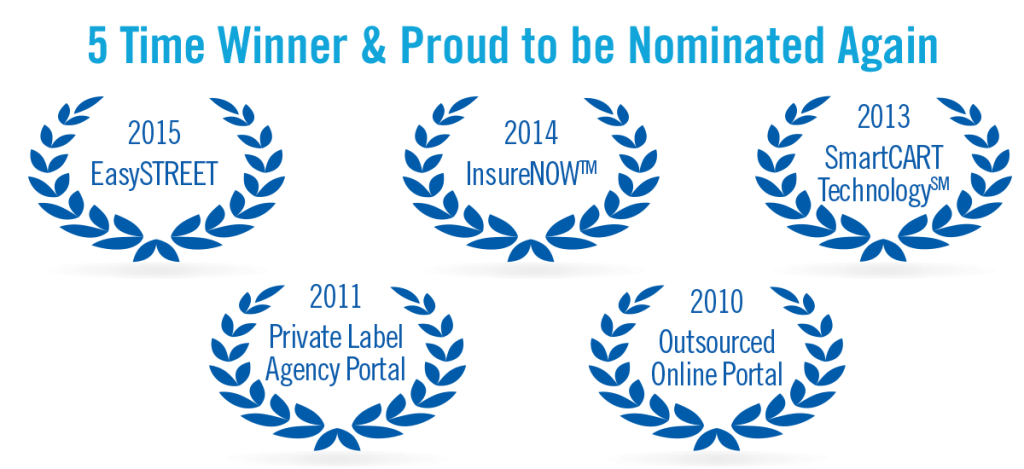 About Insuritas
Insuritas has reengineered insurance distribution in America; simply changing the way insurance works – by building a scalable platform that currently has a comprehensive knowledge of and active engagement with nearly 9 million retail and 1.4 million small business insurance buyers. Insuritas has reengineered insurance by building complex, private labeled insurance agency solutions embedded into the financial services industry, enabling these firms to own a turn-key insurance agency and offer their customers a comprehensive set of insurance & risk management products through a white-labeled, digitally-optimized solution installed, managed, and optimized by Insuritas. Insuritas has built a single fully integrated platform that can connect the over 300M+ insurance buyers in the US and all of their annual insurance needs to insurance carriers in a single, virtual insurance agency eco-system, collapsing the fragmented and antiquated customer acquisition, quoting and policy issuance model and finally replacing it with intelligent insurance. Visit www.insuritas.com for additional information.